March 14, 2019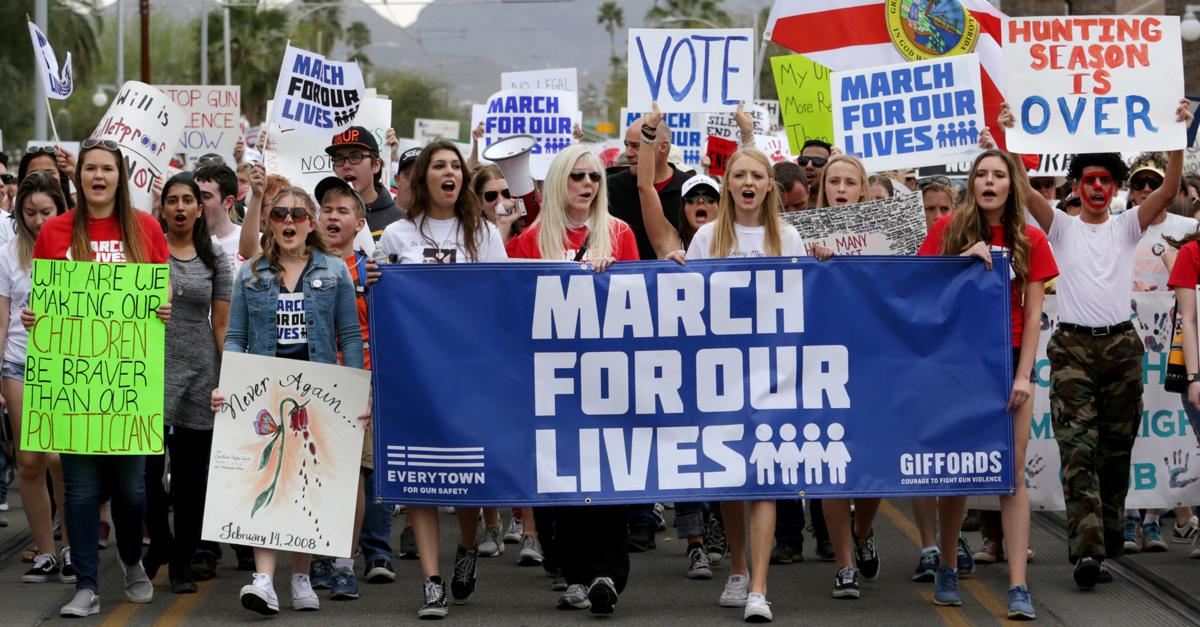 Students and others lead the way during the March for Our Lives gun-violence protest last March. Thousands marched from Jacome Plaza downtown to the University of Arizona Mall.
Mike Christy / Arizona Daily Star
Student activists have taken their fight to reform mental-health interventions in schools to the Arizona Capitol, working with lawmakers to craft legislation that is receiving bipartisan support.
State Rep. Daniel Hernandez, a Tucson Democrat, has been working with students affiliated with Read More